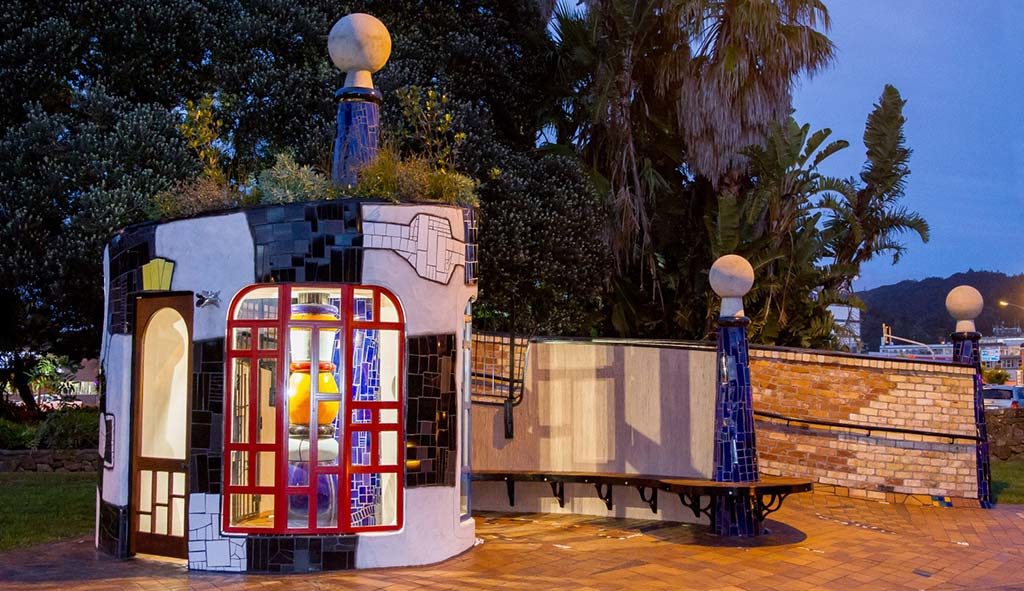 Te Kakano is a standalone sculpture in the shape of a koru. It was opened to great fanfare in October 2016.
Its construction was the essential first step in the realisation of the Hundertwasser Art Centre and is a requirement of the Hundertwasser Foundation in Vienna. Its purpose is to give builders and tradesmen the opportunity to adapt their skills to the specific finishes required to build in Hundertwasser's organic style of no straight lines.
In Te Kakano visitors can see all the elements which will go into the Art Centre: mosaics, wrought iron, ceramic columns, a roof garden, brick work, paving, a tree tenant and more.
Te Kakano is a permanent public amenity designed by local firm HB Architecture. It is already a tourist attraction in its own right and an exciting sample of what is to come. The Art Centre will be 100 times the size of Te Kakano.