Michael Smither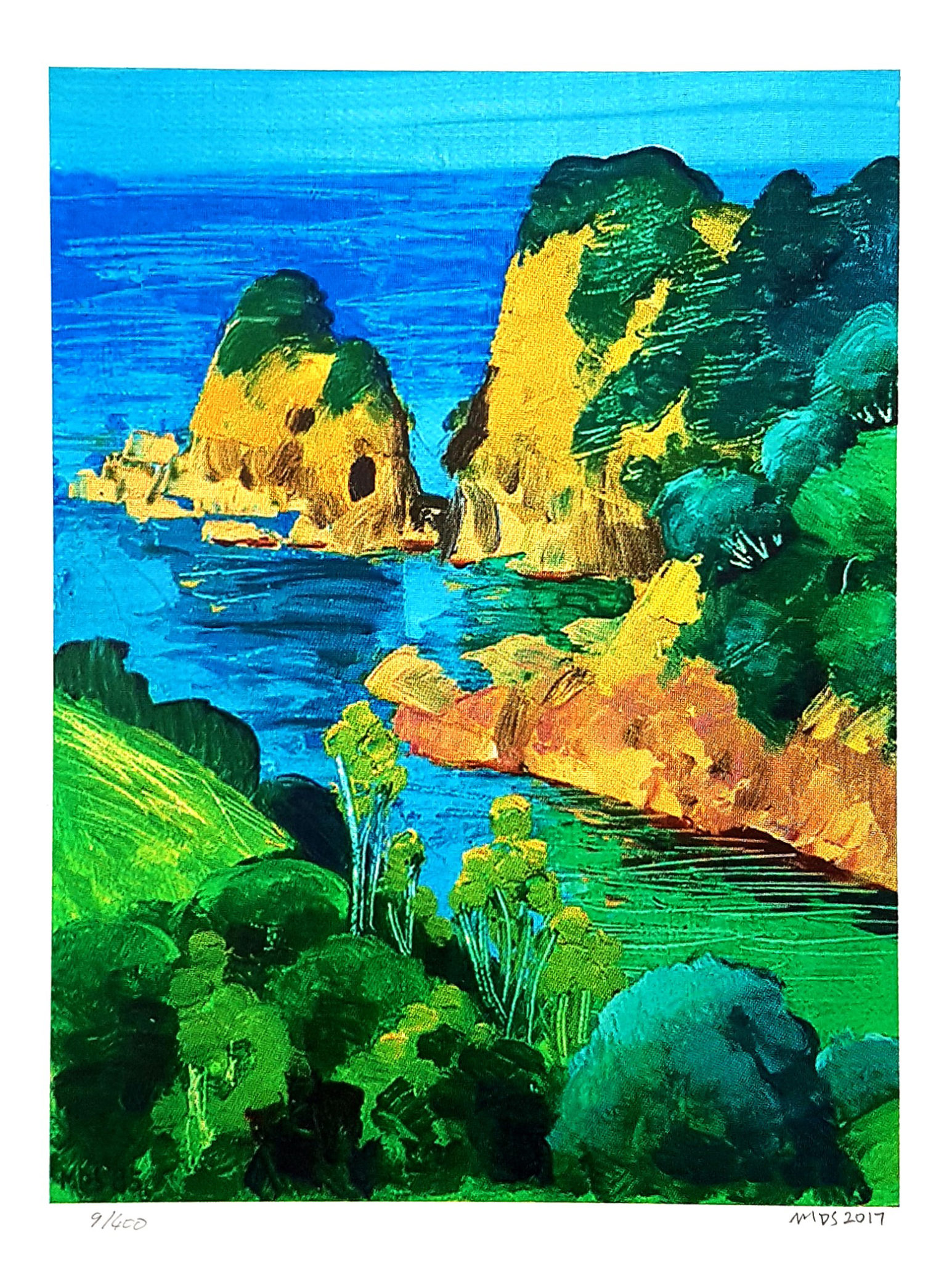 Horseshoe Bay - Tutukaka Coast
Limited edition screen print on archival quality paper
230mm X 310mm
Edition: 400
$320.00
Michael Smither CNZM is one NZ's elite artists.  This image "Horseshoe Bay – Tutukaka Coast" was first painted in 1985 while on a trip to Northland.  The original is a richly textured oil painting which sold at auction back then and is thought to have gone offshore.
This work aims to capture the vitality of the original and speaks of the lushness of this part of New Zealand.  Horseshoe Bay is just South of Matapouri Bay, is a privately owned cove and therefore very secluded.
The print is hand signed and dated by Michael.
To find out more about Michael Smither please visit his website here.