The HAC Building Stone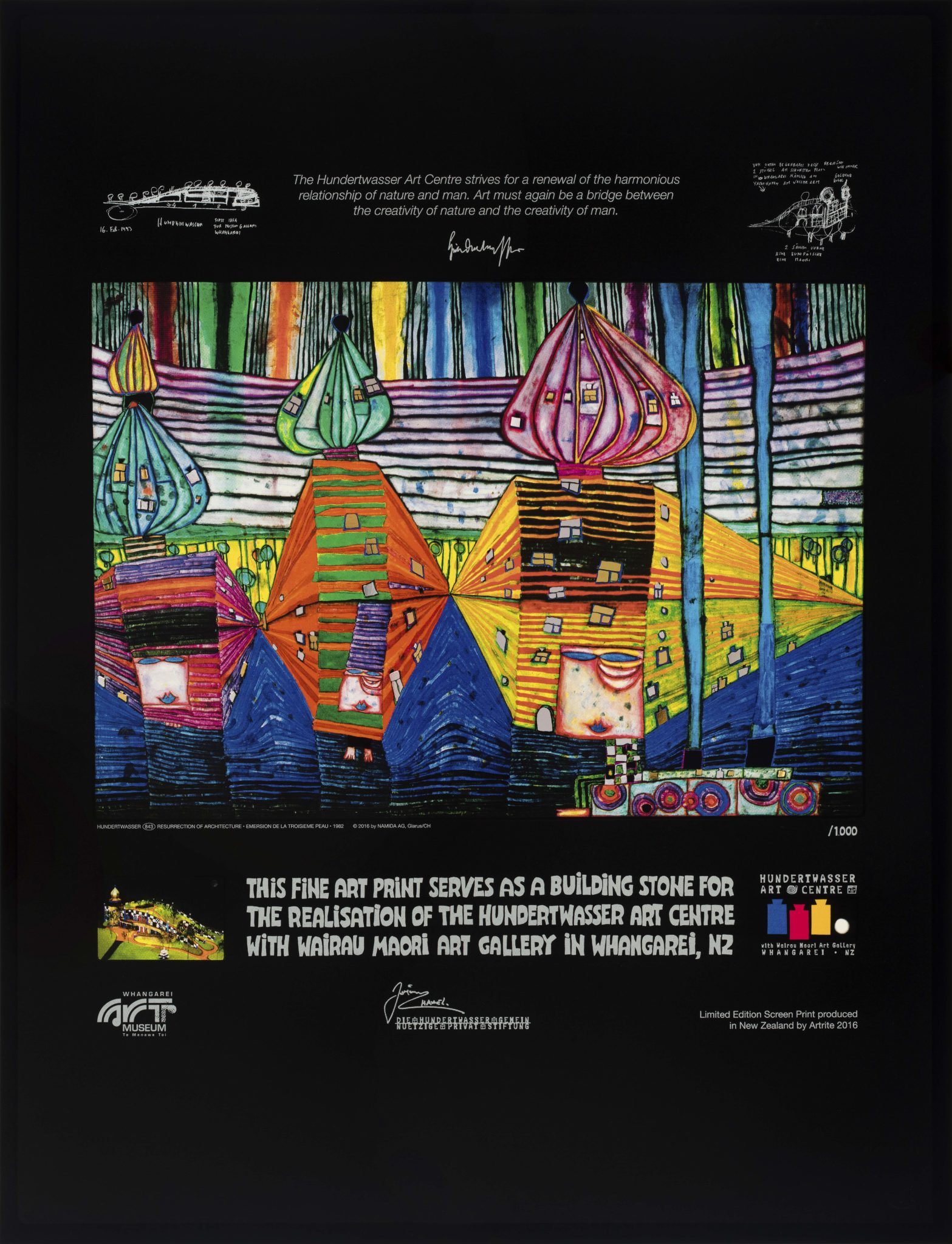 Limited edition screen print on archival quality paper
540mm x 710mm
Edition: 1000
$300.00
This print has been produced by the HAC project as a fundraiser for the realisation of the project.  It joins the ranks of other Building Stones produced by the Hundertwasser Foundation in Vienna to fund similar Hundertwasser building projects around the world.
This is the first to have been produced in New Zealand and the project is proud to have its very own Building Stone.
The central image is taken from an original Hundertwasser painting from 1982 aptly entitled "Resurrection of Architecture".  This image is surrounded by all the elements of the project: Hundertwasser's original sketches and mission statement, and the logos of the groups who are working together to bring the HAC to life.
It  is hand numbered, printed on top quality Italian art paper and proudly produced by master printers Artrite Screenprinting of Auckland.