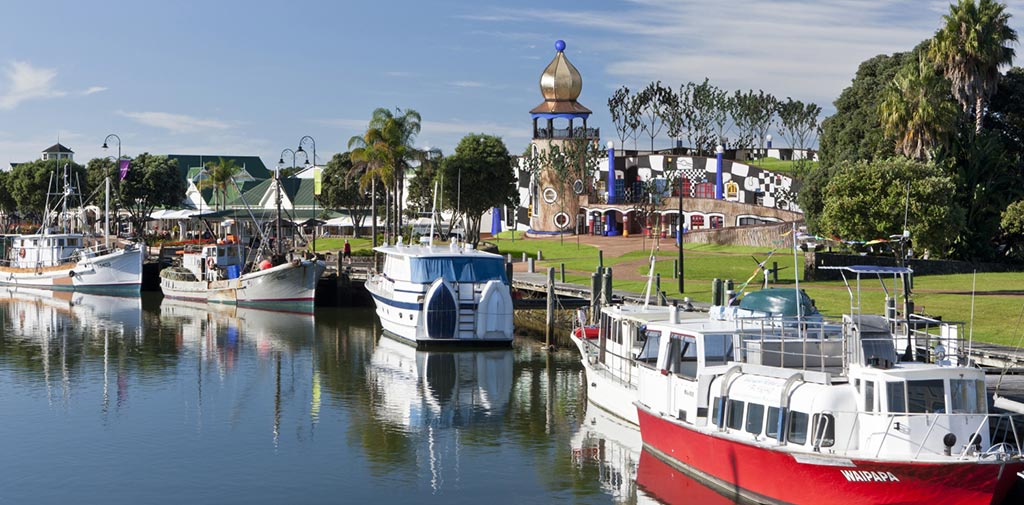 The Hundertwasser Art Centre with Wairau Māori Art Gallery is an iconic landmark on a grand scale and the last authentic Hundertwasser building in the world.
Like the artist's work, this stunning building is be multi-faceted and multi-functional with features including a state-of-the-art main gallery of Hundertwasser's work and a contemporary Māori Art Gallery.
The inclusion of original Māori art within the Art Centre itself was always Hundertwasser's vision; a gift to a people he held a deep and abiding respect for and with whom he shared a holistic connection to the natural environment and its preservation.