Tony Ogle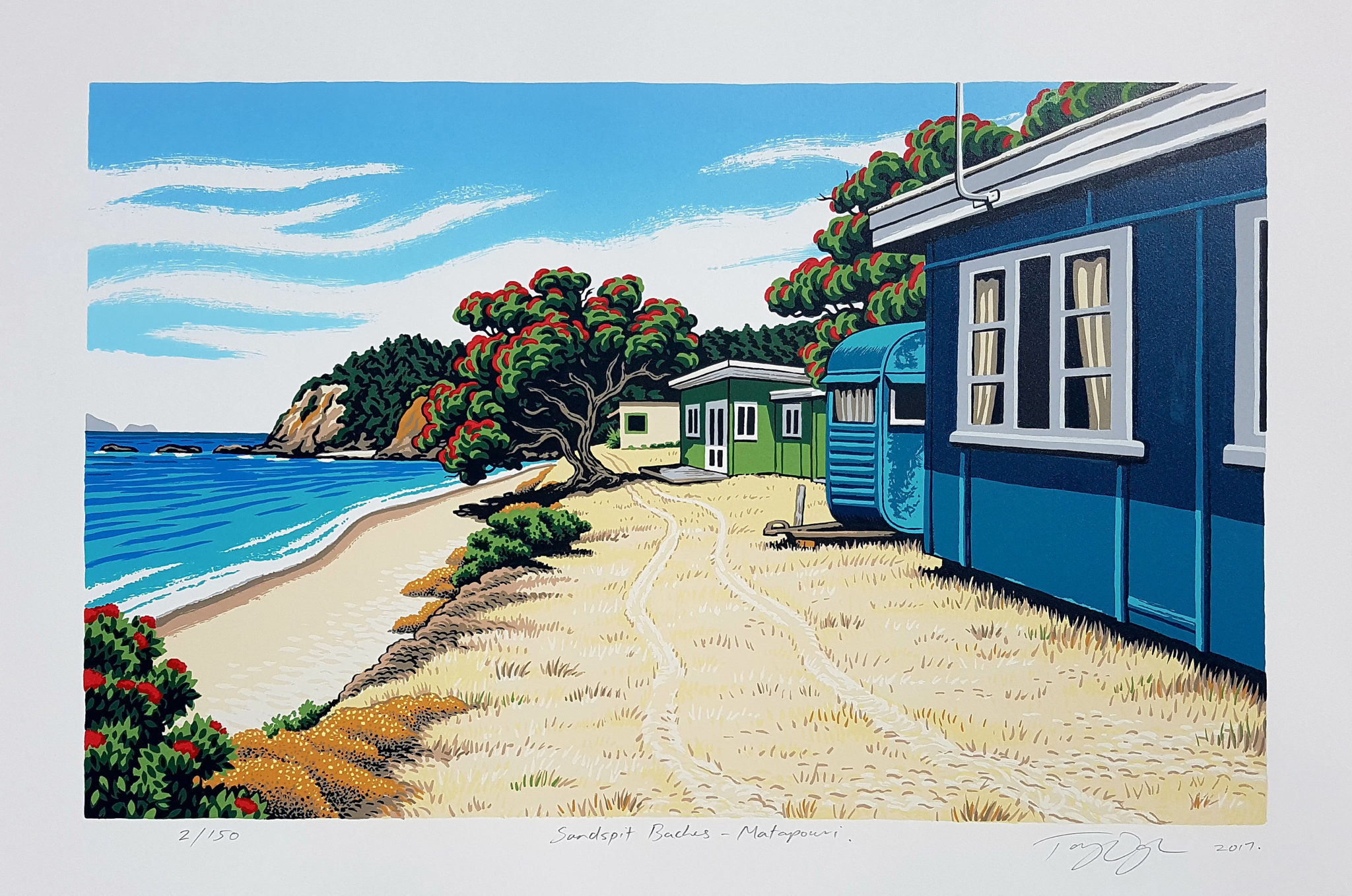 Sandspit Baches - Matapouri
Limited edition screen print on archival quality paper
560mm X 360mm
Edition: 150
$480.00
This print by leading NZ artist Tony Ogle depicts the quintessential Northland experience – a family bach, a pristine beach and a long, hot summer.
Matapouri Bay is one of the Whangarei district's most loved beaches and the sandspit area, with its old style baches right on the beach, is very special.
In agreeing to produce this print for the HAC project, Tony said "I remember visiting the Kawakawa toilets and feeling really uplifted. That memory has stayed with me and inspired me to want to help this project come to life."
Each print is numbered, signed, dated and titled by Tony himself.
To find out more about Tony and his work, you can visit his website here.